Unconventional is currently with my editor and I can't wait to see her suggestions to make my story shine!!
I'm in LOVE with the graphics Najla Qamber Designs made for Unconventional – check out my latest teasers!!  (Can you tell I love purple?)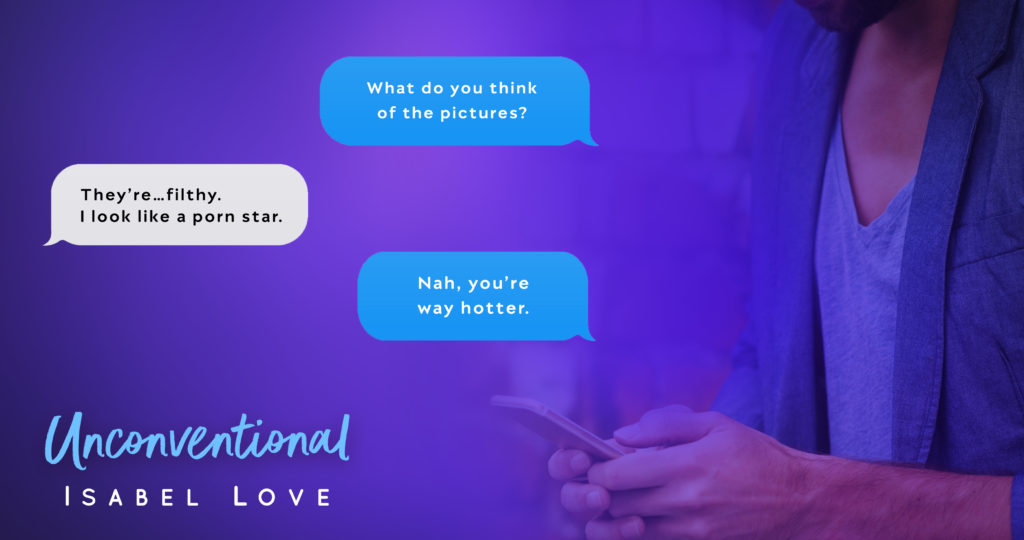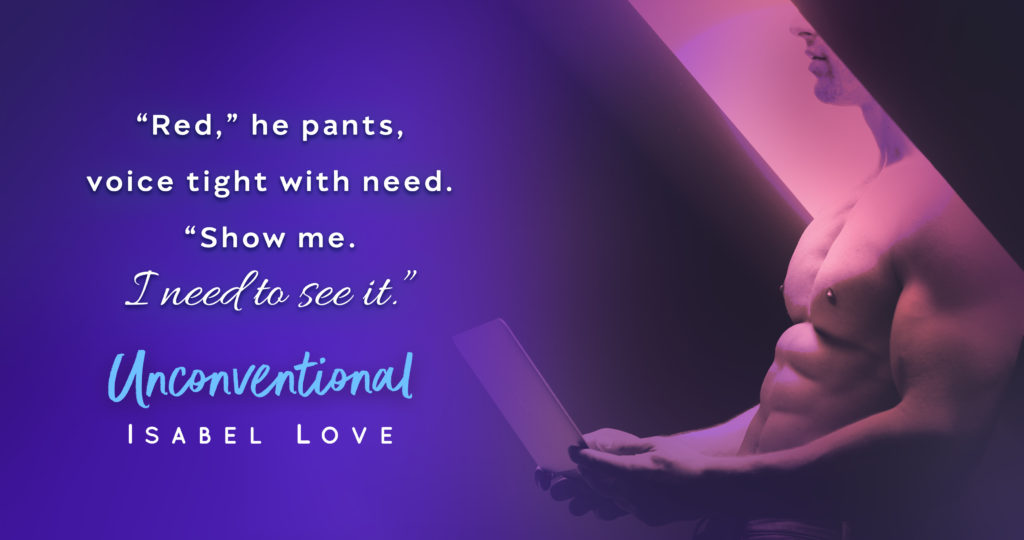 As you can see, Unconventional is going to be super sexy!! But, I may have snuck some feels in there, too.  (I totally cried while writing it.)
Other facts about Unconventional:
Release date is July 20th
It is a standalone story about Charlie and Quinn (who are Max and Monica's best friends from Untouchable)
Second chance romance
Contains dirty talk, piercings, and threesomes
Learn more about Unconventional here.
Sign up to be notified when Unconventional releases. (I promise to only send you one email on release day.)
~Bella
XOXO