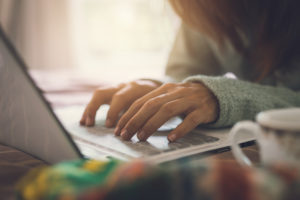 I'm so excited to finally have a website!!!  Here are some updates…
This weekend, I scoured the internet for photos.  I HATE looking for photos with a passion.  I always have something in my mind for a teaser or a cover and somehow, I never use the right search terms to find what I'm looking for.  Come on internet – give me a picture of a man pinning a woman's hands above her head!!  What?  No results based on current search?  Come ON – I know I've seen a picture like that a million times before.  *cries in frustration*  But, I was able to find some great pics to go with the teaser quotes for my upcoming book, Unconventional AND I found exclusive images for the cover of book 3, Unforgivable!!  Woot!  Najla Qamber Designs is currently working on the teasers!! I got to see a couple of them and they are AMAZING!!  I can't wait to start Teaser Tuesdays!!!
The second draft of Unconventional is done and is currently undergoing all the things a book has to go through to get polished up – beta reading, more revisions, editing, proofreading, formatting, etc, etc.  I love this part!  This is where the story really starts to come together and shine.  I'm trying to warn everyone – this book is DIRTY!  Charlie and Quinn are a HOT couple. If you don't like reading about piercings, threesomes, and anal, do NOT pass go.  It isn't ALL sex…Charlie and Quinn made me cry more than Max and Monica did, but there is a LOT of sex.  If you like reading dirty books and want to be notified when Unconventional releases, sign up here.  Blogger sign ups for cover reveal/release day blast are coming soon.
I also started Unforgettable, Max and Monica's novella!!  It was tough to get out of Charlie and Quinn's heads and back into Max and Monica's heads, but I re-read a bit of Untouchable and fell in love with those characters all over again.  Unforgettable will give you a glimpse at what happily ever after means for Max and Monica.  #MaxIsEverything #AlltheFeels
Thanks for reading!!
~Bella
xoxo