I'm SO excited about this book!!  Charlie and Quinn stole my heart (sorry Max and Monica).  Beta feedback has been amazing, and I'm starting re-writes this week.  Time to make my baby shine.
This teaser really captures the premise of the book.  Can Charlie and Quinn turn their fantasies into reality?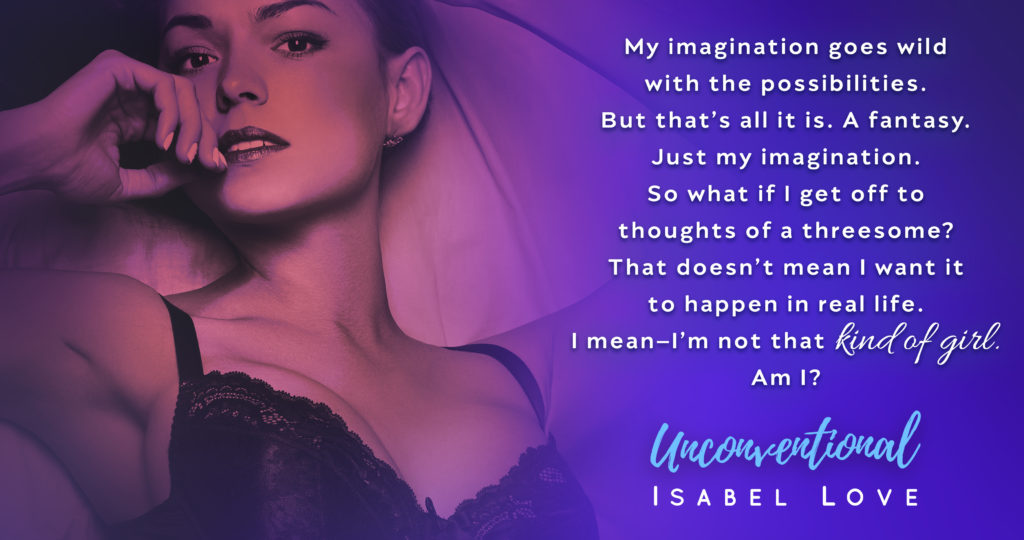 Warning:  if you don't like the idea of threesomes, this book is not for you.
Just like Untouchable, every chapter in Unconventional will have a quote from within the chapter as a chapter title.  I especially like the title of chapter one…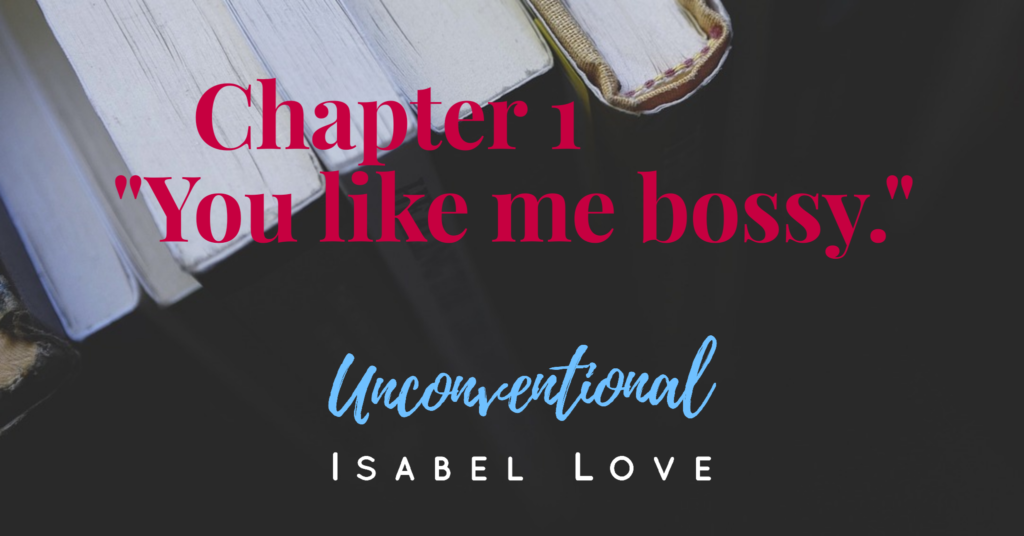 Learn more about Unconventional here.
Sign up to be notified when Unconventional releases. (I promise to only send you one email on release day.)
Look for another teaser next Tuesday!!
~Bella
xoxo